27 Aug

Vitreoretinal Surgery (Retinal Surgery)

 In our clinic, the cutting-edge technological devices are used for this operation which is required having an experienced surgeon and high quality of equipment. The necessary interventions and treatments are applied to the eye in a short time.
What is Vitreoretinal Surgery (Retinal Surgery)?
Vitreoretinal Surgery is a surgical intervention that provides to interfere in the retinal problems and to take out the gel-like matter (vitreous) placed at the back of the eye.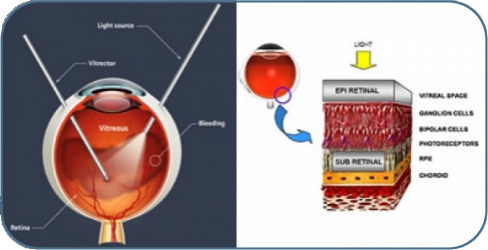 In which diseases is it performed? 
The most common indications include Diabetic Retinopathy, Retinal Detachment, Vitreous Bleeding, Macular Hole. 
You can see the following videos on this subject. Although in some of the videos, the disease is described only, surgical methods are again included in the content of "Vitrectomy".
Vitreoretinal Surgery is performed under local or general anesthesia and takes about 90 – 120 minutes. In this surgical operation which is practiced either sewed or seamless, we reach to the back of the eye by the three incisions of 0,5 mm made on the eyewall. After cleaning the gel matter (vitreous) by a probe that can process 5000 incisions per minute, interventions are performed to solve the problem in the retina. During the surgery; serum, gas or silicone oil is placed into the eye and sometimes after the operation patients are wanted to sleep in a particular position for some time. Flying is inconvenient until the gas implanted into the eye is absorbed. For the patients in whom silicon oil implanted, silicon oil must be explanted after some time.
What is the success rate?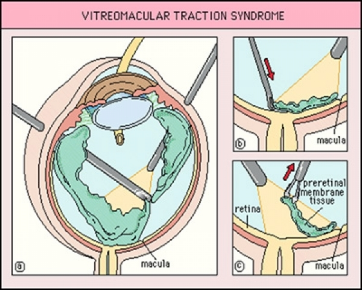 The most important factor in the success rate of this operation is the type and severity of the retinal problem. Improvement of the vision may take a long time and entire recovery may not be achieved. It must be known that in some cases, more than one intervention might be required.